The Web is a great place to search for just about anything, share with people who have common interests through discussion groups called Listservs or Mailinglists, and make purchases. Best of all, you can do all this while still in your pajamas!
New to searches? Try these first
| | |
| --- | --- |
| | Webhound This site offers basic information on how to use, and search, the web. It includes instructions on how to use search engines and offers hands on practice. |
| | How To Search The Web Descriptions of many of the individual search engines and how they differ. |
Web searches can be done using Search Engines. There are many,and each is set up differently. This is just a partial list - new ones are coming on line all the time!
General Searches
Health Related Searches
Subject Specific Searches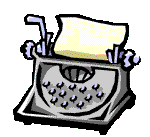 CITING FROM THE INTERNET
Once you find what you are looking for, here are sites to help you reference your sources.


Lists are topic related discussion groups you participate in through email.You enroll, or subscribe, and then receive daily email that is meant for all members. Some groups are very active and generate a great deal of mail.
Lists offer an opportunity to meet and share with others who have similar interests. Members typically ask questions and share experiences.
Finding Lists For a Particular Subject
There are several resources listed in Nursing and Health Care Resources, Nurses Call, and here on my site, that offer lists of lists, including ones that are health related and condition specific (for example AIDS, Pain, etc.). In addition, the following sites let you search for a mailing list on just about any subject.
| | |
| --- | --- |
| | |
| | |
| | |
| | Topica |
| | |
Each list has an address to subscribe (or unsubscribe) to. This is NOT the address you use for communicating with members once you join - you will be sent that information when you are sent enrollment conformation.
Remember

Save it!
Note that when you send mail to a listserv it is only read by a computer. Therefore when you subscribe, unsubscribe, or in some way change your subscription you need to use the correct computers address, otherwise all the list members read your request, but nothing gets changed!
Use your Email program and follow the directions below to sign up. Remember, each list will generate mail every day!

FROM THE COMPOSE MENU:


In the To: section type in the given email address. Be exact in the spelling, punctuation and spacing. Some addresses are case sensitive too. Put nothing on the subject line! This is a common reason for subscriptions getting bounced back. Instead, scroll down to the message section and type in the instructions exactly as given for the list you select.

Send the E-Mail.

Check back later for conformation that you are a subscriber to the list. If you were successful, you will receive a welcoming note with important instructions. SAVE THIS! Make note of the email address needed to correspond with the other members of the List. Remember, this is NOT the same address you use to subscribe or unsubscribe.

You will start receiving messages on your e-mail account from other members. These are general messages which are intended to be read by all members.

To reply to a message, select reply from the menu of the email program you are using. It is not necessary to send back the entire message you are replying to - edit it down to just the heart of the material.

Please remember to unsubscribe to each list you join, when you no longer plan on reading the mail from them.



Anything else you would like to see?